An amazing idea for those explorers that love adventuring in nature. San Antonio is known for many iconic places and its variety in culture. What about exploring underground? Here some options in the city to take a look for.
Natural Bridge Caverns
The Natural Bridge Caverns is synonymous of adventures. Discovered in 2960s by the Mary's University students. This is definitely the most visited cavern of the city and the largest place one as well. After the 60-foot slab of limestone left because of a sinkhole collapsed, which now stretches above the entrance the name of place was given.
There are different tours for it since it is very famous, Hidden Passages Tour, Lantern Tour and Discovery Tour, it is so extensive that you will be great in either of the three options. Additional activities are part of the adventure before and after visiting the caverns that will make it even better.
Cave without a Name
I know the name doesn't seem to be real, but there is a reason for everything and if you go to visit the cave will be witness about it. This cave was shared to public until 1939, a contest was made to decide a name for it, a young boy said it was too beautiful to give it a name. He was the owner of the grant prize and it got stuck without a Name. Before people really taking interest to this gem, kids found a sinkhole while exploring the cave's inner chambers. It hosts musical events through the year in one of the stunning formation rooms called Cave Throne Room.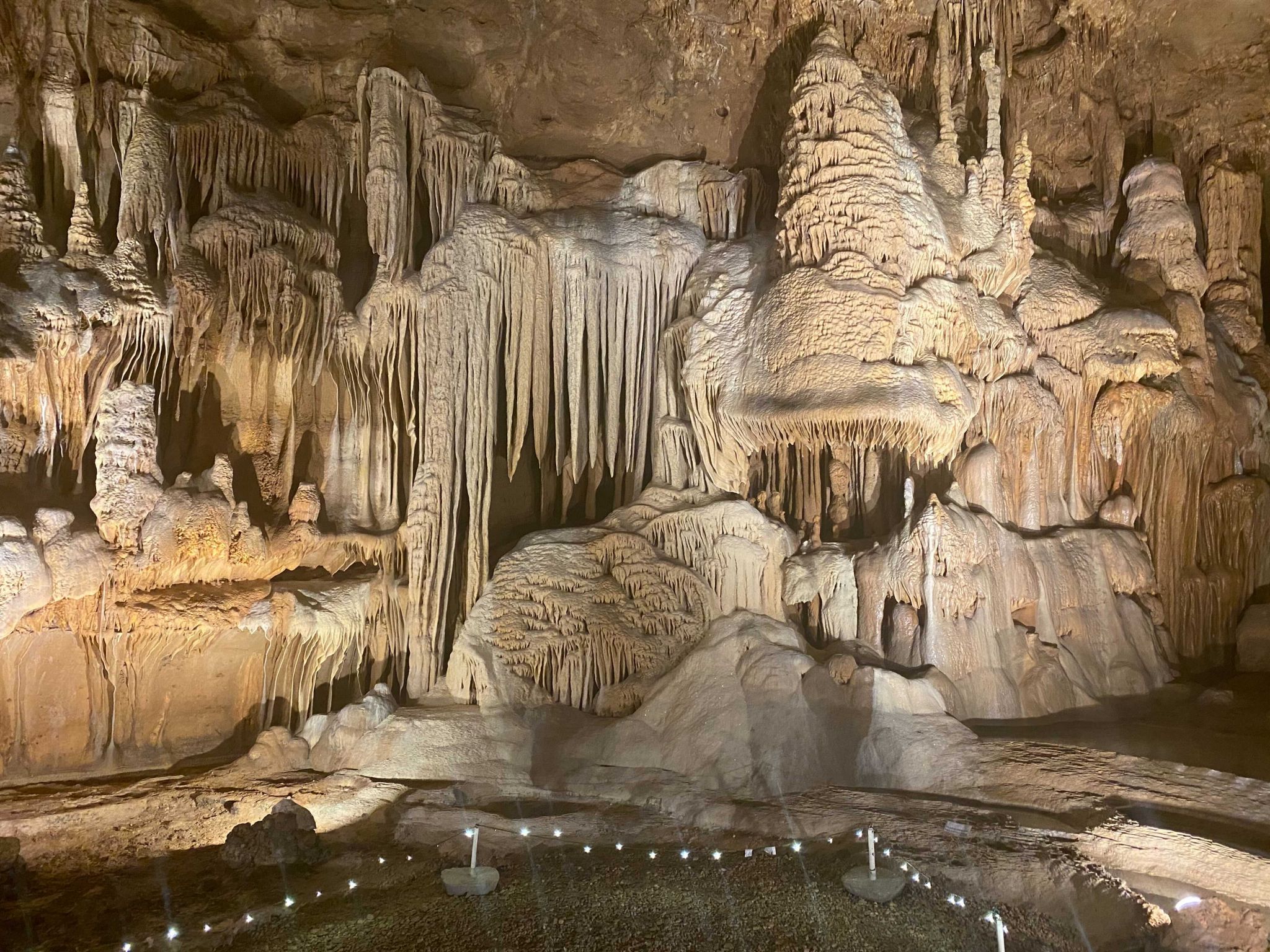 Longhorn Cavern State Park
It was once used by Comanche Indians, an honored detail in one of the rooms called Indian Council Room. With the help of a lot of bat guano, the Confederates manufactured gunpowder inside it for the Civil War. This place has many stories to be shared since that time, if walls could speak so much more of them will be announced. The Wild Cave tour is available for those interested in off-the-beaten path and getting dirty. Also, a Photography Tour is available for those interested in details of the most scenic spots to shoot out.
Inner Space Cavern
It is located right off the highway, discovered when Texas Highway Department was constructing the I-35, Around 30 minutes from the north of Austin. It was explored by Spelunkers in 1963, and opened to public by 1966. Many animals got trapped in the cavern in the Ice Age, fossils of at least 44 different prehistoric animals were found in it, and from that total 11 of them extinct. Three different tours offered by the Inner Space Cavern: The Adventure Tour which is a standard route. The Hidden Passages Tour which a little rugged undeveloped trail with flashlight. A Wild Cave Tour just in point for thrill-seekers who want a complete off trail through all the place.