San Antonio offers a very interesting top race experience. Starting with indoor racing facilities up to outdoors theme parks, enjoy with your families the go-karts. Seriously you'll have all the fun you can't even imagine. Today we bring you some very reliable options of great parks you might want to check out and have race with your family and friends. Also, these theme parks have many other attractions that hopefully you'll want to stay all day exploring.
Andretti Indoor Karting
Andretti is known as the best indoor go-kart in the area, the ultimate entertainment arena for friends and family to experience. Has awesome facilities including a world class go-kart. Has high-powered electric motor but very safe to drive and the environment is friendly. There are also mini-Mario electric karts which are karts specially for young racers. It also has many other activities to enjoy that you might want to check out for.
San Antonio's Incredible Pizza Company
The San Antonio's Incredible Pizza Company it features glow-in-the-dark indoor karting, has very unique go-kart racing experience. Go-karts suitable for adults and children therefore make it a family traditional race. Do not worry your children will be very safe, you need to use belts, and safety bumpers and speed governor. Not only they have this incredible activity but also virtual reality, arcade games, mini games and more attractions.
K1 Speed San Antonio
Indoor go-karting facility experience that ensures a strong guarantee to thrill. It's an Italian-inspired place, a high-powered race karts reaching extreme quick speeds. Of course, you might be worry about your children, do not worry because they also have youth karts, slightly smaller with reduced speed for young racers. Important fact to know, they are friendly to the environment, meaning they release zero emissions keeping air clean and healthy.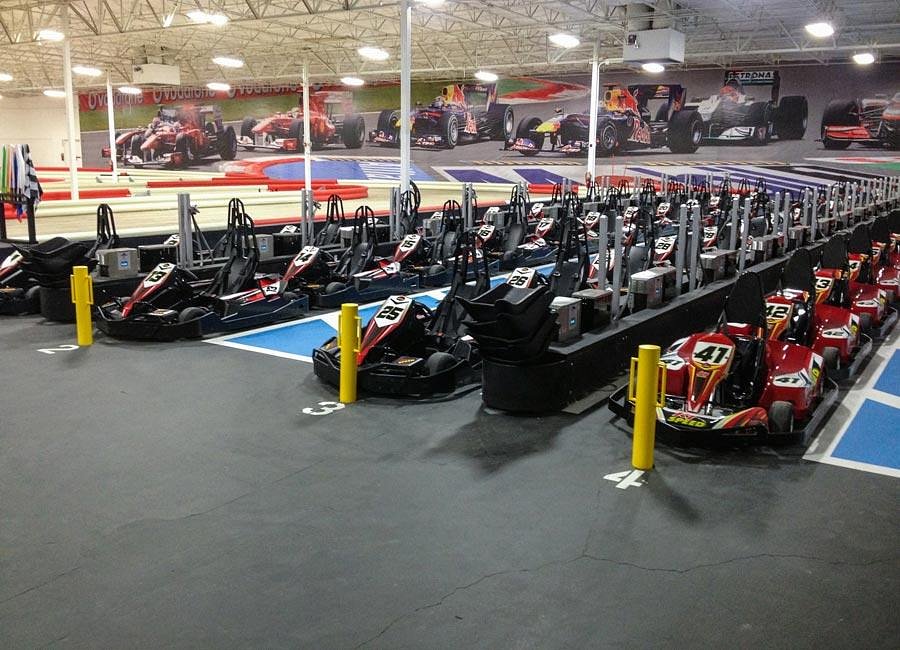 Green Acres Golf and Games
Specially designed go-karts and an outdoor race track for any kind of racers with special deals for couples, families and friends. Has two different types of go-karts, for adults designed for adult racers with single-seater karts and high-top speed and the two-seater karts ideal for parents to race along with their little ones. Both, children and adults will have the adrenaline to make races and have fun for the day at the go-karts. It is a very diverse place so you will be able to enjoy paintball, mini-golf, water wars, trampolines and more. It is a park made for families and friends to create memories.